Nail Care
Get unmatched Nail Care Treatment from Posh Nails. Don't look any further this is the right place to get the best Nail Salon in Dubai. Here we will make you feel like royalty with the finest beauty treatments. We know that a well-groomed nail is essential for your overall beauty and confidence. That's why we offer a full range of treatments and services to keep your nails looking their best.
From manicures to pedicures, from fake nails to acrylics and gel extensions, we have you covered. We also offer other services like waxing and makeup applications. No matter what kind of clientele you have, whether you're in the market for a simple manicure or an extensive treatment plan, our Nail Salon in Dubai has got the tools and expertise to ensure you look your best at all times.
When you visit us, we'll take the time to get to know you and your nails. We'll ask you about what kind of style works for your needs, whether it's something simple or elaborate, and whether you prefer gel or acrylics. We'll walk you through our process so that you can see how long it will take, and let you know exactly what we'll do while we apply your polish. You'll be able to relax as we cleanse and moisturize your hands with hot stones and lotion until they feel great!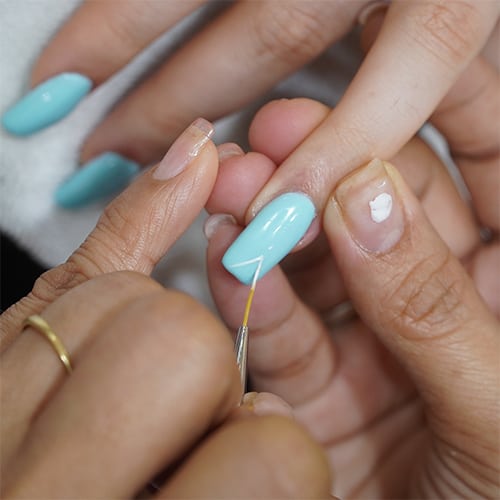 Then, when it's time for polishing, our talented technicians will use their expertise to create a flawless finish. Posh Nails, the premium Nail Salon in Dubai uses the newest nail care procedures and provides proper care. We have different treatments to improve nail health and promote its well-being. To achieve the best look we use the highest quality products. Our team of highly skilled technicians will take care of your nails, cuticles, and feet with the utmost care. After all, we want to make sure that you're looking sharp.
| | |
| --- | --- |
| | |
| | |
| | |
| | |
| | |
| | |
| | |
| Change Polish French - Hands | |
| Change Polish French - Feet | |
| | |
| | |
| | |
| | |
| Change Polish couture Hands | |
| Change Polish couture Feet | |
| | |
| | |
| | |
| | |
| | |
| Gel Polish manicure French | |
| Gel Polish pedicure French | |
| Gel polish application french | |
| | |
| --- | --- |
| | |
| Nail extension full set - Hands | |
| Overlay Natural- Hands/Feet | |
| | |
| | |
| | |
| | |